In 2012, Tanya Kennedy from Robert Emmet's Clg in  Castlefinn, Co Donegal Landed in Sydney and made Clan Na Gael GAC her new footballing home.
Tanya has been a prominent Clan Na Gael ladies footballer since then and is a huge part of our legacy.
2023 has also been a huge year for Tanya. Years of hard work and dedication paid off and she is now the latest Irish member of the Sydney Swans AFLW!
We could not be prouder of you Tanya. #CheerThis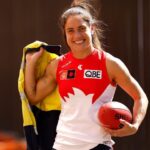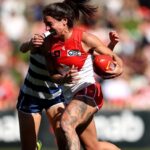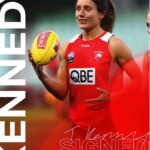 By ciaramcmenamin
Thu 21st Sep